Hardwood has been a timeless product in the flooring industry. We carry many types of pre-finished hardwood including oak, ash, maple, birch and exotic woods. We also carry oiled oak, maple, birch, and larch, which can create a rustic look that can be easily cared for. Engineered hardwood is another growing trend in the flooring industry, as it can be laid directly on cement and does not contract or expand like other hardwoods can.
Carpet can create a warm, luxurious look while being easy on your feet. We carry both residential and commercial carpets from leading manufacturers including Shaw, and Mohawk. All types of carpet from berber to shag can be found at Cornerstone Flooring and Interiors. Wool carpet from Godfrey Hirst can also be found at Cornerstone Flooring and Interiors. Wool carpet is renewable, naturally stain and crush resistant, and hypo-allergenic.This marks the first time that a luxuriously soft carpet offers durability and stain protection, while also making less of an environmental impact.
Porcelain and ceramic tile can create a unique, elegant, or casual look, without the cost associated with natural stone. We have highly skilled journeyman tile setters, who provide professional installation in both residential and commercial applications. We also install custom showers, backsplashes, and other unique applications.

Add a splash to your kitchen...back splash! Looking for a way to brighten up your kitchen without blowing the budget? Cornerstone Flooring and Interiors offers a huge selection of kitchen back splash tiles! Check out their show room and investigate how something so simple and functional can really make your kitchen stand out!
Laminate is growing in popularity due to its durability and affordability. Laminate can create a hardwood or tile look while being very durable. Cornerstone Flooring and Interiors carries laminates from Armstrong, Mannington, Mohawk, InHaus, Tarkett, and Taiga.
Vinyl, Luxury Vinyl Plank & Tile
Vinyl flooring continues to evolve as technology improves. Vinyl comes in an abundant number of patterns, weights, and textures, which makes it perfect for many applications. We carry Armstrong and Mannington sheet vinyl, as well as Mohawk, and Mannington's "Adura" which are hard vinyl products created to look and feel like tile or hardwood, with the durability and affordability of vinyl. We also carry a new product line of Luxury Vinyl Plank and Tile including Wayflor, Divine Voyage, Mohawk, Four Corners, Estates, Natures's Impression, Cascade, Creative Options, Radius, and Armstrong Natural Creations.
Natural stone tile products look beautiful and can give you a unique look. We carry a variety of natural stone products including granite, marble, and travertine.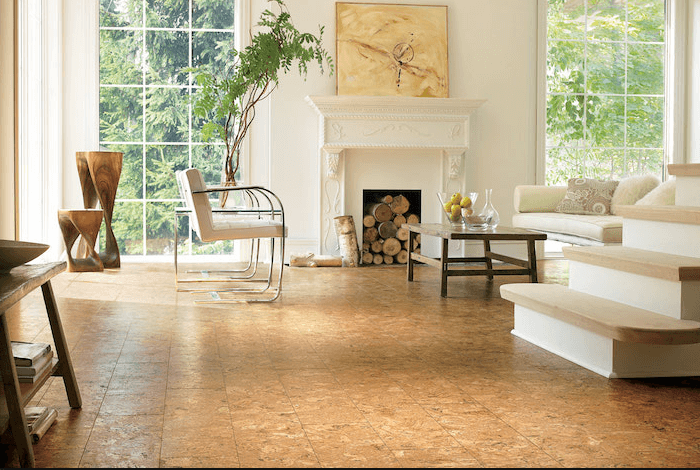 Cork flooring is natural and can create a very unique look in many different settings. Cork is durable, easy to maintain, and comfortable to walk on. Cork is also renewable, making it environmentally friendly. We carry both glue-down cork tiles and interlocking boards, which can be installed much like laminate.

Limited Availability.
Area rugs add colour, style, and comfort to a room. We can custom make your area rugs to fit your room size and colour.

Available upon request.